Our Rooms
At the Bramble Hill Hotel we have 8 country bedrooms for a comfortable nights sleep. These rooms cater for couples and families offering a pleasurable stay.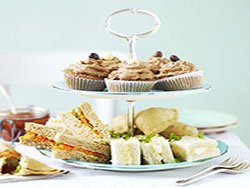 Cream Teas
The Bramble Hill Hotel offers fantastic Cream Teas and High Teas. Relax in the hotel or in the amazing gardens for a wonderful afternoon.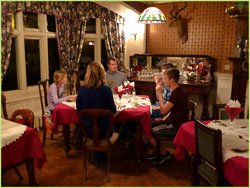 English Breakfast
Traditional English Breakfast in our breakfast room, nothing spared, bacon, eggs, hash brown, sausage, mushrooms, tomato, baked beans, toast and coffee or tea.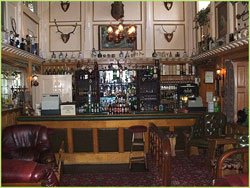 Relaxing Drink
Relax in our country style bar offering ales, lagers and spirits. Sit by the open fire and enjoy a brandy or port or retire to the Billiard Room and enjoy a game on our slate table.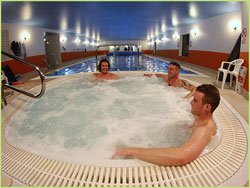 Our Leisure Centre
Exercise in the Swimming Pool or work out in the Gym, there is always the Jacuzzi and the Sauna if you really want to relax!
Short Breaks
The perfect New Forest location for short breaks, cycling, walking or just relaxing.
Eating Out
We hope the Full House English Breakfast every morning keeps your energy up most of the day. After you have explored the New Forest in the day there are plenty of great place to eat out in the evening.
Cruise Breaks
The Bramble Hill Hotel offers the perfect start to your cruise from Southampton. Offering a nights sleep and car parking for the duration of your cruise, with a taxi directly to and from your ship. Bonvoyage!